What's the Difference Between a Lip Lift and Lip Filler?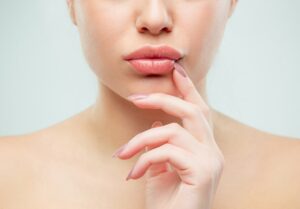 A surgical lip lift and injectable fillers are among the most effective approaches to enhance aged or thinning lips. While both treatments can provide a plethora of aesthetic benefits, that doesn't mean the two techniques are interchangeable. The differences between a lip lift and facial fillers extend well beyond the fact that the former approach requires surgery while the latter is minimally invasive. 
Lip Lift: Improves Cupid's Bow and Enhances "Lip Show"
Unlike treatment with lip fillers, a lip lift is a minor surgical procedure designed to make the upper lip look more youthful. This involves slightly lifting the upper lip to expand the colored area, thereby correcting a thinning or flat cupid's bow. To accomplish this, board-certified facial plastic surgeon Ali Sepehr, MD typically utilizes the "bullhorn" technique, which removes a small strip of skin (shaped like a bullhorn) from the base of the nose. The edges of the incision are then brought together, making the upper lip more visible and enhancing its contours. While this can improve one's pout, there is no actual volume being added to the lips. Since surgery is performed, lip lift results can often last for a lifetime. 
Lip Filler: Plumps Lips and Produces Fuller Pout
With hyaluronic acid-based lip fillers like Restylane Kysse®, there is no anesthesia, surgery, or downtime necessary. The product is simply injected to add volume to thinning lips, thereby achieving a softer, plumper, and fuller pout. Fillers can also improve the lip texture by smoothing fine lines and wrinkles that may be causing the lips to look aged. 
Today, innovations in facial plastic surgery have allowed the results of lip augmentation to look more natural and elegant than ever. Dr. Ali Sepehr can recommend the perfect lip augmentation technique to make the fuller, more sensual look you desire a reality. Contact OC Facial Plastic Surgery today to set up a consultation with our board-certified facial plastic surgeon, or to speak with a member of our team.