Dermal Fillers
While cosmetic surgery can provide beautiful and long-lasting results, dermal fillers offer a highly effective non-surgical treatment to achieve natural-looking facial rejuvenation. As facial skin becomes more lax with the natural aging process, facial lines and creases often appear more pronounced while certain facial features can experience volume deficits. Dermal fillers can be an ideal solution to improve these concerns by smoothing wrinkles and deep creases, as well as enhancing fullness in the lips, cheeks, and temples. As a popular injectable treatment that does not require anesthesia, surgery, or downtime, dermal fillers have helped countless patients refresh their appearance and restore youthful volume to their facial features.
There are a number of dermal fillers with advanced formulations designed to address a patient's varying areas of concern. Dr. Ali Sepehr, our board-certified facial plastic surgeon, offers several state-of-the-art options at our Newport Beach practice and can help you determine which filler is the best treatment to fulfill your aesthetic goals.
JUVÉDERM® XC

JUVÉDERM® is a widely used family of dermal fillers composed of hyaluronic acid, a naturally-occurring substance in the body that can help the skin retain its youthful properties. For patients concerned with facial lines, JUVÉDERM® XC can be very effective in treating parentheses lines (nasolabial folds), marionette lines, smoker's lines, and other static wrinkles around the nose and mouth. With its smooth-consistency gel, JUVÉDERM® XC can diminish these moderate to severe creases for results that have lasted up to one year in many cases.
Learn more about JUVÉDERM® XC.
JUVÉDERM VOLUMA™ XC

JUVÉDERM VOLUMA™ XC is another variation of the JUVÉDERM® product line that is used to treat volume loss in the mid-face. Over time, you may notice sagging skin or a flattening of the cheeks that can obscure your youthful facial contours. JUVÉDERM VOLUMA™ XC can provide subtle volume to the mid-face in order to lift and restore fullness in the cheeks. Results have been proven to last up to two years, after which patients often require less product to achieve their desired aesthetic.
Learn more about JUVÉDERM VOLUMA™ XC.
JUVÉDERM VOLBELLA®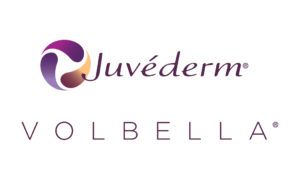 If you are seeking lip enhancement, JUVÉDERM VOLBELLA® can be an excellent solution to soften the appearance of the lips for results that can last up to one year. This smooth-consistency injectable is used to add volume to the lips as well as diminish the look of vertical lip lines. JUVÉDERM VOLBELLA® can be an effective treatment for patients whose lips are thinning, or appear aged as a result of smoker's lines.
Learn more about JUVÉDERM VOLBELLA®.
Restylane®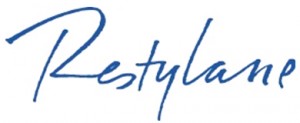 Restylane® is another hyaluronic acid-based dermal filler designed to smooth prominent facial lines and enhance sunken areas of the face through strategic additions of volume. As a very versatile injectable treatment, Restylane® can improve the look of the lips, cheeks, temples, and/or wrinkling around the nose and mouth. Because the molecules in Restylane® tend to bond with water as they break down, this filler has been known to achieve a "plumping" effect in the targeted areas.
Learn more about Restylane®.
Frequently Asked Questions About Dermal Fillers (FAQ)
With the medley of dermal fillers available at our practice, Dr. Sepehr understands that it can sometimes be difficult to determine the best injectable for your unique concerns. While Dr. Sepehr will address all of your questions and help you come to a decision during an in-person consultation, here you can learn pertinent information regarding who can benefit from dermal fillers, how often treatment should be pursued, and the answers to more frequently asked questions prior to visiting our practice.
Who is an ideal candidate for dermal fillers?
Dermal fillers are generally most successful for men and women who seek a non-surgical method of facial enhancement. They can also be an ideal treatment for individuals wishing to avoid a prolonged recovery period or excessive downtime. If your aesthetic goals include temporarily correcting the appearance of facial volume deficiency, wrinkling, pronounced creases, or fine lines, dermal fillers may be able to provide the results you desire. Those considering treatment should be in good overall health and not be pregnant or nursing.
What is the difference between BOTOX® Cosmetic and facial dermal fillers?
Although both treatments are used to combat the effects of the aging process, BOTOX® Cosmetic and dermal fillers differ in many ways. BOTOX® Cosmetic is derived from botulinum toxin, a purified protein that is used to temporarily disable movement in facial muscles that are prone to forming expression lines. By relaxing these muscles, the appearance of "crow's feet," nasolabial folds, forehead lines, frown lines, and more can be minimized. In contrast, dermal fillers work to rejuvenate the face through subtle additions of volume. They can be used to fill in creases and folds for a smoother facial appearance, or augment the lips, cheeks, and hands for added volume and contour. The substances that make up dermal fillers vary by each product, but the most popular fillers are comprised of hyaluronic acid—a naturally-occurring substance in the body that hydrates the skin and helps it appear more youthful.
How often should I undergo injectable dermal filler treatments?
The frequency with which you should undergo touch-up treatments generally depends on the type of injectable used and your unique skin tissue. One to four treatments per year can typically achieve exceptional facial rejuvenation, although this is usually determined by which concerns you hope to address and the type of filler used.
Who should administer dermal filler injections?
Dermal fillers generally do not require administration from a doctor, but there are significant benefits to having a facial plastic surgeon perform your treatment. A facial plastic surgeon has extensive knowledge of the different components of your skin tissue and facial anatomy, as well as the necessary aesthetic training and expertise to attain a beautiful result. This comprehensive experience can allow your injector to act quickly in the rare event that an adverse reaction arises and ultimately achieve results that look natural.
What are the limitations for injectable fillers?
While injectables can provide excellent results, touch-up treatments will be necessary to maintain a youthful aesthetic. Additionally, fillers are not primarily designed to address lax or loose skin tissue. Depending on your areas of concern, a long-lasting outcome can be achieved with a surgical facelift, which addresses skin laxity, jowl formation, and loose musculature. Those that experience creases and fine lines in addition to skin laxity can typically combine a facelift procedure with dermal filler treatments to comprehensively reduce signs of aging.
Learn the answers to frequently asked questions about injectables.