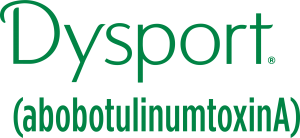 Frown lines refer to the vertical "eleven" wrinkles that form between the eyebrows. While these tiny creases normally develop when you make a facial expression and disappear once the muscles relax, many men and women experience deep, etched-in frown lines that convey an expression of anger, displeasure, or stress even in the absence of these emotions. As the facial skin becomes thinner and the muscles in the forehead repeatedly contract over time, frown lines can become a permanent feature between the eyebrows, even while the face is at rest. In addition to performing the latest plastic surgery procedures, board-certified facial plastic surgeon Ali Sepehr, MD also offers sophisticated non-surgical treatments like Dysport® — a wrinkle-relaxing injectable designed to reduce moderate to severe frown lines with subtle, yet noticeable results.
What Concerns Can Dysport® Treat?
Dysport® is a frown line treatment designed to target the muscles in and around the brow. In this region, wrinkles and creases are often more pronounced when compared to the rest of the face due to repetitive muscle movements. Dysport® is injected in tiny increments to each of the five points between and above the eyebrows, often in a "V"-like fashion. The product then works to reduce muscle activity in these regions, temporarily preventing repeated contractions and overuse. This can effectively smooth deep frown lines to give you a more refreshed look in the upper face.
If you're bothered by facial folds or creases concentrated around the nose and mouth, our practice also offers Restylane® and JUVÉDERM® fillers to replenish lost volume. These dermal fillers can reduce nasolabial folds and marionette lines, as well as plump the lips, temples, or cheeks.
How is Treatment with Dysport® Performed?
Dysport® injections are delivered in-office at our practice in Newport Beach. Patients usually do not feel discomfort during this process, but a local numbing agent can be applied prior to injections if desired. Treatment takes 10 to 20 minutes depending on whether or not you would like numbing cream prior to your injection. After your treatment plan is confirmed, your experienced injector will use an ultra-fine needle to introduce Dysport® to the targeted areas. There is no downtime required after treatment, but some post-treatment redness and swelling may occur.
How Long Does Dysport® Last?
Dysport® results can last up to four months with optimal treatment. Improvement is usually evident two to three days after injections, and the outcome often gets better as swelling resolves. In clinical trials, 97 percent of patients thought their results were very natural-looking and more than 95 percent of individuals felt satisfied with their rejuvenation from just two treatments per year. Eventually, signs of wrinkling may begin to reappear and touch-up treatments with Dysport® or BOTOX® Cosmetic are available as necessary. A series of injections spaced months apart are typically recommended to maintain the results of Dysport®, but your treatment plan will ultimately be tailored to your unique needs and goals.
How Much Does Dysport® Cost?
Dysport® can be a convenient and affordable way to slow down aging in the upper face. On average, the cost of injections ranges from $300 to $1,500 but ultimately depends on factors related to your individual treatment plan, such as:
The amount of product necessary to achieve your goals
The number of treatments in your Dysport® plan
The severity and depth of your frown lines
The areas of your face, neck, and jaw treated
Dr. Sepehr and our team would be happy to discuss our third-party financing options with you, if desired. OC Facial Plastic Surgery works with CareCredit® and Prosper® Healthcare Lending, which are both leading healthcare lending companies that can help qualified patients pay for their treatment in smaller, low- to no-interest installments.
Dysport® and other injectable treatments can help improve premature signs of aging to give you the smooth, youthful look you desire. Don't hesitate to contact OC Facial Plastic Surgery to learn more about our non-surgical facial rejuvenation options, or to speak with a member of our team.