KYBELLA™ for Double Chin Reduction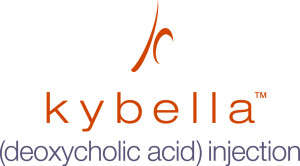 One of the most innovative treatments available, KYBELLA™ is an FDA-approved cosmetic injectable designed to reduce excess fat on the chin. This non-surgical technique from our experienced facial plastic surgeon can help patients reduce the appearance of a "double chin" and achieve a more contoured profile. Comprised of deoxycholic acid, a substance that naturally occurs in the body, KYBELLA™ works to break down fat cells, which can then be removed through normal metabolic processes. During your initial consultation, Dr. Ali Sepehr can determine if KYBELLA™ is right for your needs and goals.
If you would like to know more about KYBELLA™, or if you're interested in scheduling a consultation, please contact our practice today.
What Are the Benefits of KYBELLA™?
When diet and exercise fail to adequately address excess fatty tissue on the chin, KYBELLA™ may be able to help. The non-surgical cosmetic injectable offers a range of benefits, including:
Brief treatment time
Minimal downtime
Long-lasting results
No surgery or incisions
Gradual, natural-looking fat reduction
It's important to know, KYBELLA™ is not appropriate for everyone. Furthermore, KYBELLA™ is not designed to tighten skin, and some patients may benefit from alternative or additional techniques such as a neck lift. Dr. Sepehr will discuss your desired outcome and help you choose the best method for your goals.
What Is the Procedure Like?
Your care, comfort, and safety are our highest priorities. KYBELLA™ is carefully and precisely delivered into targeted locations in the area of concern. Dr. Sepehr will use an ultrafine needle to enhance your experience, and most patients report that there is little to no discomfort. The procedure typically takes about 20 minutes, and you can return home immediately after treatment.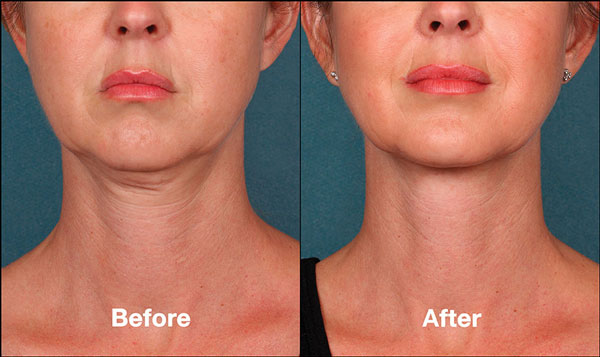 What Is Recovery Like?
You may wish to take a day or two off from work to rest. After that, you should be able to return to your normal routine without restrictions. KYBELLA™ is designed to gradually break down fatty tissue, and you should begin to see results after two to three weeks. Full benefits should be visible after a couple months. One treatment often will be enough to achieve the desired outcome; however, each patient is different and experiences vary among individuals. KYBELLA™ offers long-lasting results. If you maintain your weight, there may be no need for future retreatment.
Have questions? We're here to help. Contact our practice today to learn more about KYBELLA™ or to schedule a consultation with Dr. Sepehr.
*Your results may vary