What is a Neck Lift?
With the passing of time, the skin of the neck loses its elasticity due to age, weight loss, sun damage, and other factors. This often causes a buildup of excess skin and creates a sagging and wrinkled appearance, often referred to as a "turkey neck." Fortunately, Dr. Ali Sepehr can correct this with neck lift surgery, a procedure designed to tighten and smooth the neck skin for a more youthful appearance. A neck lift from our extensively trained facial plastic surgeon can have significant aesthetic benefits and help you attain your goals with natural-looking results.
Please contact OC Facial Plastic Surgery to schedule a consultation for neck lift surgery at our practice.
Who is a Candidate for a Neck Lift?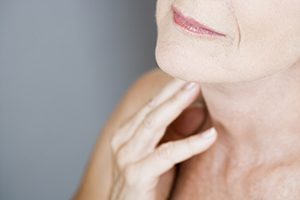 A neck lift is designed to tighten the underlying muscles of the neck and eliminate excess skin, creating a much smoother and more youthful appearance. You may be a candidate for neck lift surgery if:
You are experiencing a buildup of excess skin in the neck due to natural aging, weight loss, or other factors
You are experiencing loose neck skin that is significantly lax and/or affected by excessive wrinkling.
A neck lift can often be effectively complemented by a facelift for a complete makeover that rejuvenates the entire look of the face. As the face typically ages in tandem with the neck, loose facial skin and the appearance of jowls around the jawline are aesthetic concerns shared by many patients. A combination facelift and neck lift surgery can comprehensively address these key signs of age, smoothing the entire facial appearance and helping men and women look as young as they feel. Dr. Sepehr can meet with you in an initial consultation to discuss all aspects of neck lift surgery and how it may be the best option for your enhancement goals.
Patient Results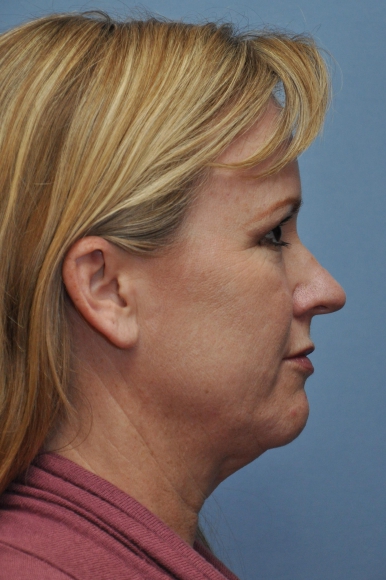 Before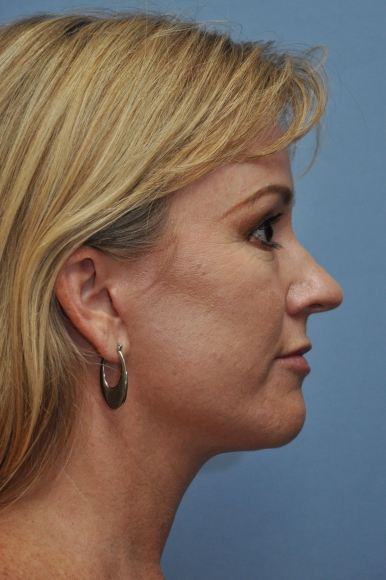 After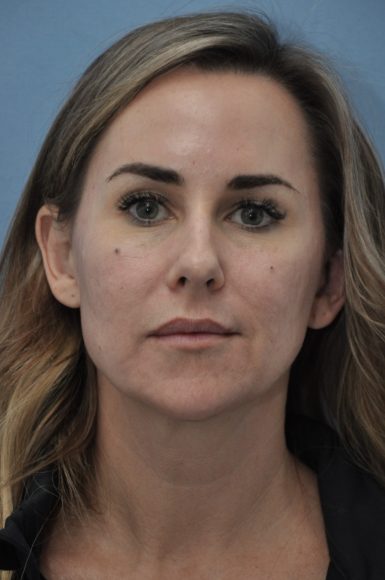 Before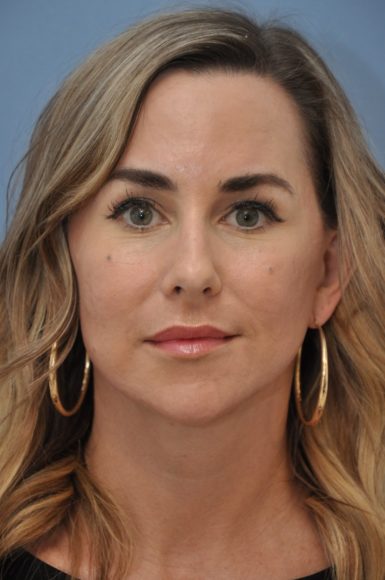 After
When Should I Consider a Neck Lift?
As the neck begins to age, skin laxity, fatty deposits, and banding (commonly known as a "turkey wattle") can begin to develop. If these are concerns of yours, a neck lift from Dr. Sepehr can help you smooth, tighten, and rejuvenate this area with beautiful results. During your initial consultation, our skilled facial plastic surgeon will evaluate your needs, listen attentively to your goals, and develop a customized treatment plan based on your characteristics. He will also confirm that you are in good general health, are a non-smoker, and understand what can be accomplished by your procedure of interest.
How is the Neck Lift Procedure Performed?
The neck lift procedure begins with a well-hidden incision underneath the chin. The skin of the neck is elevated. Any extra fat is sculpted and excess skin is removed. The neck muscles that have separated over time are brought back together into their youthful position, creating a corset or hammock-like sling effect that tightens and tucks up the neck. The entire procedure usually takes about three hours or less to complete, unless it is combined with a facelift. Neck lift surgery is performed under general anesthesia and can be completed on an outpatient basis.
Did You Know?
The medical name for a neck lift is cervicoplasty.
What is the Neck Lift Recovery Period Like?
Some numbness, bruising, and swelling can be expected after neck lift surgery, but this will likely fade within a few days with the help of a small drain and compression garment. Any pain and discomfort you experience after the procedure can be alleviated with medication. Many patients can return to normal daily routines about one to two weeks after neck lift surgery.
We know you're eager to show off your results, but patience during the healing process is essential to achieve the desired effect. Most patients find that they can return to their typical day-to-day activities after a week or two, although you should continue to abstain from strenuous exercise for another month.
How Long Will Results From a Neck Lift Last?
While it is impossible to stop the natural process of aging entirely, neck lift surgery can help restore a more youthful appearance to this area for many years. We encourage you to protect your skin from the sun and environmental damage by using high-quality products and avoiding behaviors—like smoking—that could affect the results. It's not unusual for the benefits of neck lift surgery to last as long as 10 years or more. Non-surgical cosmetic treatments like dermal fillers and laser skin resurfacing treatment can also help extend the outcome further, which we can discuss with you during your appointment.
Superb results, beyond my expectations.

Roger

July 07, 2018

12345
What Will My Scars From Neck Lift Surgery Look Like?
Dr. Sepehr understands that patients want as few indications of having had a cosmetic procedure as possible; with this goal in mind, he works to make incisions as inconspicuous as possible. Entry points are typically hidden behind each ear, and in many cases, a third incision will be made under the chin. Your treatment plan may call for just the incisions near the ears, just the incision under the chin, or all three. Dr. Sepehr will review the benefits of each approach with you. These marks should heal very well and become more or less unnoticeable. We also offer laser skin resurfacing to help further minimize the appearance of scars, if desired.
How Much Does a Neck Lift Cost?
The national average cost of a neck lift is roughly $4,750, according to recent statistics taken by the American Society for Aesthetic Plastic Surgery (ASAPS). That said, this figure does not necessarily reflect the rates at our practice, as prices usually vary by plastic surgeon and across geographic locations. Your neck lift expenses will ultimately be determined by your unique needs and the complexity of your procedure. Our team will be able to provide a complete price breakdown after Dr. Sepehr evaluates your concerns in a consultation.
We accept plastic surgery financing through CareCredit®, a highly reputable healthcare lending company that can make the cost of a neck lift more affordable by allowing patients to pay for their treatment over a period of time. Once approved through the easy application process, CareCredit® offers a range of low- to no-interest payment plans so you can choose the option that is most ideal for your budgetary concerns. Please don't hesitate to contact our practice if you have any questions about the cost of a neck lift.
Is a Non-Surgical Neck Lift Possible?
As an alternative to a neck lift, KYBELLA™ double chin reduction can be used to reduce excess fat under the chin, providing effective results as long as there is little to no excess skin. Submental fat, commonly called a "double chin," is often a concern for many people. KYBELLA™ is an innovative non-surgical injectable that is designed to specifically reduce fatty tissue in this hard-to-treat area. The results can be very long-lasting and natural-looking. If you maintain your weight, retreatment may not be necessary. Dr. Sepehr can discuss this option with you during your initial consultation. If you have loose platysmal bands, significant skin laxity, or a combination of these common issues, neck lift surgery may be more effective. This minimally invasive treatment can also be pursued as a possible supplementary procedure to a neck lift.
Contact us today for more information on neck lift surgery, or to schedule a consultation with Dr. Sepehr.