Laser resurfacing is one of the most effective techniques for treating a variety of skin conditions. The minimally invasive treatment method works by damaging the outer surface of the skin, which stimulates the body's natural healing process. This regeneration process helps eliminate dull, damaged skin cells and can promote a healthier, more vibrant-looking complexion. Our facial plastic surgeon, Dr. Ali Sepehr, utilizes two state-of-the-art laser systems to provide a noticeable improvement for patients with a range of needs. The SmartSkin™ and JOULE™ devices offer a non-surgical alternative to more invasive anti-aging treatments, such as a facelift and eyelid surgery. Both laser systems are considered safe and effective for rejuvenating skin on the face and body.
What Concerns Can Be Treated with Laser Resurfacing?
Laser resurfacing treatments are designed to correct many different imperfections in the skin, working to maximize results while minimizing discomfort. Numerous aesthetic concerns can be addressed efficiently with little to no downtime. The benefits of laser skin resurfacing typically include:
Diminished appearance of wrinkles, age spots, and sun damage
Improved skin texture and tone
Stimulated collagen production for healthier-looking skin
Scar revision or reduced prominence of scarring
Treatment of warts, enlarged oil glands, or mild skin laxity
During your initial consultation, Dr. Sepehr will develop a customized treatment plan that can address your unique anatomical needs and expressed goals. Furthermore, he will discuss all the risks and benefits of the procedure and answer any questions you may have.
CO2 Laser Resurfacing with SmartSkin™
SmartSkin™ by Cynosure® employs fractional CO2 laser technology to improve a variety of skin tone and texture issues. The device can effectively treat sun damage, age spots, wrinkles, skin irregularities, and other common concerns. SmartSkin™ works by stimulating collagen production deep within the skin layers. As this occurs, the skin gradually looks healthier and more youthful for an overall more refreshed appearance.
The SmartSkin™ Laser Procedure

To enhance your comfort during treatment, Dr. Sepehr will begin by applying a topical anesthetic to the areas of concern. The SmartSkin™ laser will emit short pulses of energy into the targeted location, which will stimulate collagen production within the skin and help rejuvenate your appearance from the inside out.
The entire SmartSkin™ procedure typically takes approximately 30 minutes, depending on the size and number of areas to be addressed. After treatment, you may experience some redness, tenderness, and skin flaking for several days, often equivalent to what may occur as a result of a mild sunburn. While you may see some immediate benefits, improvement of the skin should continue for several weeks as new collagen forms.
Erbium Laser Resurfacing with the JOULE™ System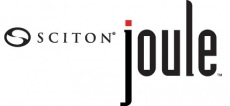 For patients who desire a non-surgical method of skin rejuvenation, the JOULE™ system allows Dr. Sepehr to treat an array of patient needs with personalized treatments and minimal downtime. As the first technology to use the OptiFlex™ platform, the JOULE™ system is compatible with different delivery modes. With such versatility, the system can provide a variety of treatment options.
Dr. Sepehr utilizes two of the erbium laser modules on the JOULE™ system: Contour TRL™ and Profractional-XC™. Both treatments deliver a 2940 Er:YAG wavelength, meaning treatments can be fully customized to the type and extent of each patient's skin concerns. The erbium laser energy has also been proven to reduce the risk of potential side effects, like hypopigmentation, relative to other laser resurfacing methods.
Contour TRL™
The Contour TRL™ (Tunable Resurfacing Laser) can be used for skin resurfacing, scar revision, uneven skin texture, wrinkles, and warts. The technology can be adjusted to allow for an optimal level of depth and heat for each patient's unique skin condition, providing an extremely precise treatment. With the Contour TRL™, Dr. Sepehr can help patients of all skin types. The module can be used for minor or more extensive concerns on the face or body.
As part of the Contour TRL™, patients can opt for either the MicroLaserPeel™ or deep resurfacing. The MicroLaserPeel™ provides a lighter resurfacing of the epidermis, which can help correct skin tone and texture. Deep resurfacing, on the other hand, is a more aggressive treatment that can diminish wrinkles and skin irregularities in the epidermis and dermis.
Profractional-XC™
The Profractional-XC™ module of the JOULE™ system offers skin resurfacing and overall improvement in skin texture. This is accomplished by using erbium laser energy to create micro-channels deep into the dermal tissue. Since this process only treats fractions of the skin, surrounding tissue remains untouched, helping to provide a more comfortable treatment overall and generally speeding up the healing process.
The Profractional-XC™ can provide exceptional results as a stand-alone treatment, but it is also common for patients to combine the module with the MicroLaserPeel™, which uses the Contour TRL™ to further stimulate collagen growth.
With the JOULE™ laser system and its advanced modules, Dr. Sepehr can perform laser skin resurfacing with predictable results and minimal downtime.
I had a resurfacing laser treatment and not only did it completely change my complexion…a scar that was pretty deep is almost gone! Now to mention the team and the office…everything is 1st class and Dr.Sepehr has the knowledge and the gentle bedside manner to assure you that he cares about your results. I'm a woman that tries to take care of myself and aging is a privilege but a choice on how we do it. I will define try go back!

Michelle Macis

June 19, 2015

12345
How Much Does Laser Resurfacing Cost?
The cost of laser skin resurfacing treatment can range depending on your geographic location, whether ablative or non-ablative technology is utilized, and other details unique to your treatment plan. While we cannot estimate the price of your procedure without first assessing your needs, rest assured our team will provide you with a personalized quote after your consultation. Factors that can affect the cost of treatment include:
The size and number of treatment area(s)
The number of sessions necessary to achieve the desired outcome
The extent of concerns to be addressed
Your unique needs
To ensure the benefits of non-surgical cosmetic enhancement are accessible to all of our patients, Dr. Sepehr offers plastic surgery financing through CareCredit® and Prosper® Healthcare Lending. These reputable healthcare lending companies give qualified applicants the option of paying for their treatment over a period of time to make their expenses more affordable. Once approved through the simple application process, patients can choose from a number of low- to no-interest payment plans to select the option that accommodates their budget most ideally. If you have any other questions about the price of SmartSkin™ laser skin resurfacing, please reach out to our office today.