Can I Close an Ear Piercing Without Surgery?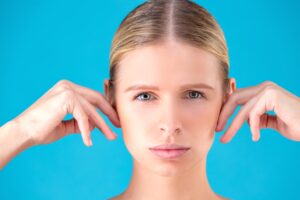 While the face and neck are some of the most obvious areas to show signs of aging, many patients don't expect to develop laxity in their earlobes. The earlobes are composed of fat, cartilage, and soft tissue, making them susceptible to drooping and skin laxity over time. Sagging ears do not usually cause pain or present any medical concerns, but it's not uncommon for patients to dislike the appearance of their stretched or elongated earlobes. There are several reasons why your earlobes may sag over time, including: 
Wearing heavy earrings
Use of large gauges
A tear or other injury caused by earrings being pulled or snagged
The natural aging process
Fortunately, old ear piercings can be closed with in-office treatment from a well-qualified facial plastic surgeon. Although earlobe repair may require an otoplasty (ear surgery) procedure depending on the nature of your concerns, treatment is relatively straightforward when compared to other cosmetic surgeries. Earlobe repair and otoplasty are often completed during a quick, in-office procedure utilizing local anesthesia. During surgery, Dr. Ali Sepehr can correct any stretched or elongated tissue while repairing tears or holes in the ears. If you have a fresh injury, stitches may be the only treatment necessary to repair the earlobes. Dr. Sepehr can also use otoplasty to reduce a prominent ear size and balance disproportionate ears as well, if necessary. Downtime after earlobe repair is usually very tolerable and most patients experience a quick, seamless recovery period. 
If your goals include repairing asymmetrical, stretched, or torn earlobes, we encourage you to talk about your concerns with a board-certified facial plastic surgeon. With a plastic surgeon who specializes exclusively in facial procedures, you can be confident that you'll receive the most optimal treatment plan for your needs. Contact OC Facial Plastic Surgery today to schedule a consultation or for more information about our services.