Injectables
Deep wrinkles, fine lines, and creases along the face can be smoothed out and rejuvenated with long-lasting injectable dermal fillers. These minimally invasive treatments can also add volume to the lips and cheeks, filling out facial features and adding new contours for a more youthful appearance. Although there are a variety of injectable dermal fillers available that all seem to have similar effects, many of them contain subtle differences which can offer substantial benefits. Dr. Ali Sepehr, our experienced facial plastic surgeon and injector, can meet with you in an initial consultation to discuss which option may be the best for your needs. To optimize the results and ensure the safest possible experience for you and all of our patients, Dr. Sepehr personally performs all cosmetic injections at our practice. In general, facial dermal fillers can be administered quickly with little to no recovery time required. In fact, this convenient treatment is often performed during one's lunch break.
Please contact The OC Center for Facial Plastic Surgery to schedule a consultation for aesthetic enhancement with injectable dermal fillers.
JUVÉDERM®

JUVÉDERM® can be very effective at diminishing pronounced deep wrinkles and facial creases, as wells as adding volume to the cheeks and lips. Composed of a substance that occurs naturally in the human body, JUVÉDERM® does not require an allergy test before treatment. This popular new dermal filler can significantly reduce signs of aging and have a positive effect on the contours of certain facial features. During your appointment, Dr. Sepehr will examine your anatomic indicators and inject the JUVÉDERM® solution into the areas targeted for treatment. He will utilize a very fine needle. Upon patient request, he can numb the areas to be treated in order to reduce discomfort from the injection. The procedure does not usually last longer than about 30 minutes, much less in many cases.
Although there is typically no recovery time necessary after JUVÉDERM® treatment, you will likely experience some redness and swelling around the injection sites. These side effects should clear up within a few days. Most patients return to normal daily routines immediately after the procedure.
Results from JUVÉDERM® can last up to nine months or more, and the effects can be maintained with follow-up treatment sessions performed by Dr. Sepehr.
JUVÉDERM VOLUMA™ XC

As the first and only hyaluronic acid (HA) based injectable dermal filler on the market that has been FDA-approved for volume enhancement in the midface, JUVÉDERM VOLUMA™ XC is designed to restore the youthful volume of the full cheek and mid-facial region. Featuring a concentrated HA solution that includes a local anesthetic, this minimally invasive treatment can also counteract age-related skin sag and creases. The long-lasting aesthetic benefits of JUVÉDERM VOLUMA™ XC are intended to smooth moderate to severe wrinkles and/or add volume to the cheeks for a refreshed, well-rested appearance.
Patients aged 21 years and older are typically eligible for this treatment. Most individuals experience immediate enhancement in the apple, hollow, and apex of the cheek. Normal daily activities can often be resumed 24 hours after treatment. JUVÉDERM VOLUMA™ XC does not require an allergy test prior to application. Side effects are minimal, and may include tenderness and swelling, which should fade within a few days. As with JUVÉDERM®, Dr. Sepehr will administer the solution through a super-fine needle to help ensure the highest level of comfort and safety is achieved.
JUVÉDERM VOLUMA™ XC offers long-lasting effects clinically proven to continue for up to two years when performed by a professional like Dr. Sepehr. Occasional touch-up treatments can help maintain the benefits beyond this period.
JUVÉDERM VOLBELLA®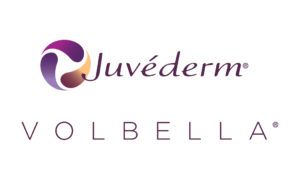 JUVÉDERM® has recently expanded its line of dermal fillers to include JUVÉDERM VOLBELLA®, an innovative injectable that is designed to plump the lips and fill in fine lines around the mouth. Offering natural-looking volume enhancement, VOLBELLA® is FDA-approved and includes an anesthetic for the most comfortable treatment experience possible. Like other products in this family, VOLBELLA® does not require an allergy test, as it's made with hyaluronic acid.
Many patients experience changes in lip shape and fullness with time, and other individuals simply want a fuller, softer pout. VOLBELLA® can address these concerns with instant results and little to no downtime. As with other cosmetic injectables, VOLBELLA® can be administered in about 15-30 minutes and you should be able to return to your daily routine immediately after treatment. Some redness, swelling, and bruising in the targeted area is normal, and these effects will likely fade within a few hours to a couple of days.
In addition to enhancing the volume, definition, and aesthetics of the lips, VOLBELLA® can also soften fine lines around the mouth. VOLBELLA® is for patients who are 21 years of age or older and are in good general health. This procedure can be combined with other non-surgical and surgical treatments to achieve more comprehensive rejuvenation, and Dr. Sepehr can discuss your options during your consultation. VOLBELLA® typically lasts for about one year, although your experience may vary. For more information, simply reach out to our friendly and knowledgeable medical team.
Restylane®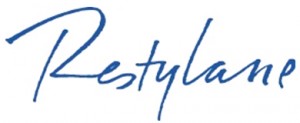 Restylane® is an FDA-approved injectable dermal filler that can significantly improve signs of aging in the face. This popular injectable treatment can also make the lips appear fuller and more contoured. Made of hyaluronic acid, a substance that is natural to the human body, Restylane® does not require an allergy test. During treatment, Dr. Sepehr will administer the Restylane® solution into the target areas with an ultra-fine needle. Furthermore, he can numb the areas before the injections to make the experience as comfortable as possible. Wrinkles, fine lines, and nasolabial folds (lines between the nose and mouth) can be made smoother and more youthful, or volume can be added to the lips for a more sensual appearance. The Restylane® procedure typically takes under 30 minutes to complete.
Most patients can resume normal daily activities right after Restylane® treatment. Some mild side effects include bruising, swelling, and redness, but this is temporary and should dissipate quickly. Some patients, including those who are pregnant, breastfeeding, or under 18 years of age, are not candidates for Restylane®. Dr. Sepehr will discuss all of your options with you during your consultation.
Results from Restylane® can last six months to a year and can be maintained with occasional touch-up treatments by Dr. Sepehr.
Frequently Asked Questions About Injectables (FAQ)
Who is an ideal candidate for injectable treatments?     
Dermal fillers are generally most successful for men and women who seek a non-surgical method of facial enhancement. They can also be an ideal treatment for individuals wishing to avoid a prolonged recovery period or excessive downtime. If your aesthetic goals include temporarily correcting the appearance of facial volume deficiency, wrinkling, pronounced creases, or fine lines, dermal fillers may be able to provide the results you desire. Those considering treatment should be in good overall health and not be pregnant or nursing.
What is the difference between BOTOX® Cosmetic and facial dermal fillers?
Although both treatments are used to combat the effects of the aging process, BOTOX® Cosmetic and dermal fillers differ in many ways. BOTOX® Cosmetic is derived from botulinum toxin, a purified protein that is used to temporarily disable movement in facial muscles that are prone to forming expression lines. By relaxing these muscles, the appearance of "crow's feet," nasolabial folds, forehead lines, frown lines, and more can be minimized. In contrast, dermal fillers work to rejuvenate the face through subtle additions of volume. They can be used to fill in creases and folds for a smoother facial appearance, or augment the lips, cheeks, and hands for added volume and contour. The substances that make up dermal fillers vary by each product, but the most popular fillers are comprised of hyaluronic acid—a naturally-occurring substance in the body that hydrates the skin and helps it appear more youthful.
How often should I undergo injectable dermal filler treatments?
The frequency with which you should undergo touch-up treatments generally depends on the type of injectable used and your unique skin tissue. One to four treatments per year can typically achieve exceptional facial rejuvenation, although this is usually determined by which concerns you hope to address and the type of filler used.
Who should administer cosmetic injectables?
Injectables generally do not require administration from a doctor, but there are significant benefits to having a facial plastic surgeon perform your treatment. A facial plastic surgeon has extensive knowledge of the different components of your skin tissue and facial anatomy, as well as the necessary aesthetic training and expertise to attain a beautiful result. This comprehensive experience can allow your injector to act quickly in the rare event that an adverse reaction arises and ultimately achieve results that look natural.
What are the limitations for injectable fillers?
While injectables can provide excellent results, touch-up treatments will be necessary to maintain a youthful aesthetic. Additionally, fillers are not primarily designed to address lax or loose skin tissue. Depending on your areas of concern, a long-lasting outcome can be achieved with a surgical facelift, which addresses skin laxity, jowl formation, and loose musculature. Those that experience creases and fine lines in addition to skin laxity can typically combine a facelift procedure with dermal filler treatments to comprehensively reduce signs of aging.