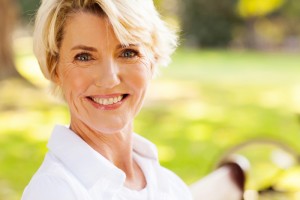 You may have noticed when looking at friends, family members, and celebrities that everyone ages at a different rate. However, you do have some control over how your appearance changes over time. In addition to following a healthy diet and exercise regimen, cosmetic procedures like dermal fillers and facelift surgery can help you "roll back the clock" to a more youthful look. Dr. Ali Sepehr, our board certified facial plastic surgeon, determines whether patients will benefit more from a non-surgical or surgical approach based on their areas of concern, not their age. So, if you're noticing some signs of aging and wondering whether it's time to consider a facelift, he will develop a customized treatment plan designed with your unique goals in mind.
Many patients have the idea that 50 is the magic age for a facelift, but that depends heavily on the symptoms you're experiencing. It's not unusual for someone in their 40s to have a facelift, nor is it unusual for someone to wait until their 60s or 70s to have the procedure. If you notice any of the following concerns, a facelift may be right for you:
Deep facial lines
Skin laxity on the cheeks and jawline
Dissatisfaction with your appearance due to facial aging
When you arrive for your initial consultation, Dr. Sepehr will discuss the concerns that bother you, and he will explain whether facelift, non-surgical treatment, or a combination approach will work best for your anatomic needs and desired outcome. His Lifelong Lift™ facelift technique is particularly well-suited to achieving long-lasting, natural-looking results. Furthermore, this method can be augmented with cosmetic injectables for a more comprehensive result.
For more information about the Lifelong Lift™ facelift technique, or to schedule a consultation with Dr. Sepehr, contact our office today.