How to Know When Facelift Surgery is the Best Option
In our last post, Dr. Ali Sepehr explained different surgical and non-surgical options for facial rejuvenation. In part two of our blog series, he will discuss the typical facelift patient and why surgery is often considered to be the best way to achieve their aesthetic goals.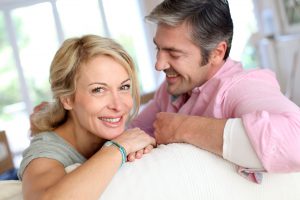 In my patient consultations, I review in detail the benefits of surgical and non-surgical options for facial rejuvenation. I also make sure the patient understands that each procedure has its limitations. Depending on the patient's individual needs, I work to tailor a treatment plan that can be most beneficial to them. When patients notice symptoms that cannot be treated with non-surgical options such as dermal fillers, BOTOX® injections, or laser skin rejuvenation, they often begin to consider facelift surgery. These symptoms can include:
Jowls
Double Chin
Dark circles beneath the eye
Loose skin on the lower half of the face
Sagging skin on the neck
These symptoms are a result of skin losing its elasticity, which is a part of the aging process. As the skin becomes loose, gravity pulls it down, often leading to an appearance that can cause patients to look old or tired. With a facelift, patients should see an improved jawline, and skin can become more firm and tightened for a youthful appearance. Patients also often notice reduced wrinkles as a result of excess skin being removed. Although patients can typically be considered candidates for this procedure if they are between the ages of 30 and 80, my patients tend to consider facelift surgery most frequently around age 50.
If you want more information about facelift surgery, or you want to schedule a consultation, please contact my office today.