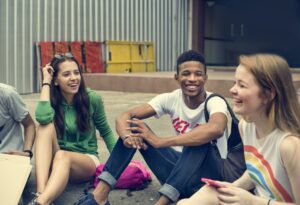 Rhinoplasty, or cosmetic nose surgery, can generally be performed on patients after their nose has reached approximately 90 percent of its full development—a stage that usually occurs at age 15 or 16 for girls and 17 or 18 for boys. That said, there are a number of emotional and psychological factors that should be considered for younger patients who desire cosmetic surgery, and each person is evaluated on an individual basis. 
Nose recontouring is designed to yield permanent alterations to one's facial appearance; therefore, seeking guidance from a facial plastic surgeon who is certified by the American Board of Facial Plastic and Reconstructive Surgery (ABFPRS) is paramount. According to the American Academy of
Facial Plastic and Reconstructive Surgery (AAFPRS),  teenage patients considering rhinoplasty should have parental consent, as well as:
A consistent and repeated desire for cosmetic nose surgery over time

A realistic understanding of the benefits, risks, and limitations of rhinoplasty

Enough emotional maturity to withstand the discomfort and temporary disfigurement of the healing process 
Along with a thorough understanding of the rhinoplasty procedure, younger patients should also maintain sensible expectations about what life changes may occur after their surgery. Rhinoplasty is not recommended for individuals who exhibit mood swings, erratic behavior, or signs of clinical depression. 
Nose reshaping is a complex procedure that has the potential to be very rewarding for patients who are good surgical candidates. If you would like to learn more about rhinoplasty, a personal consultation with a board-certified facial plastic surgeon is the best way to do so. Please contact OC Facial Plastic Surgery to book an appointment or to speak with a member of our office.