Can I Combine Non-Surgical and Surgical Cosmetic Treatments?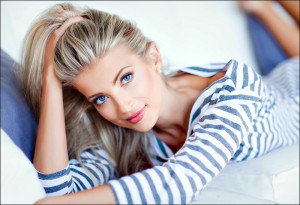 Combining surgical procedures, such as eyelid surgery and a brow lift, is a common occurrence. But did you know that you can also combine surgical and non-surgical treatments? Our experienced facial plastic surgeon often incorporates minimally invasive techniques into a patient's treatment plan to achieve more comprehensive rejuvenation.
Each cosmetic technique, whether it's rhinoplasty or laser skin resurfacing, has a selection of benefits. Sometimes these benefits overlap, but just as often they are distinct from one another. By combining procedures, patients can enjoy a greater variety of aesthetic effects than they would see by using just one approach. For instance, combining cosmetic injectables and facelift surgery can address fine lines, volume loss, excess skin, and deep creases. Combining eyelid surgery with laser skin resurfacing can help patients treat under-eye bags, crow's feet, and sun damage.
During your initial consultation, Dr. Ali Sepehr will discuss your areas of concern and let you know which modalities can provide the optimal results for your needs and goals. In many cases, it may be a blend of surgical and non-surgical procedures. Talk to us today to learn more.