Home/Blog / How can Combining Injectables and Laser Skin Resurfacing Help Me Achieve My Cosmetic Goals?
How can Combining Injectables and Laser Skin Resurfacing Help Me Achieve My Cosmetic Goals?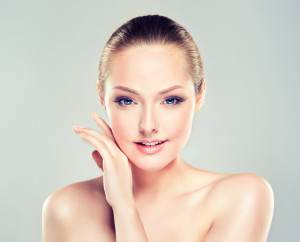 Non-surgical cosmetic enhancement is a growing field that can allow patients to rejuvenate many areas of the face and body without the need for excessively invasive treatment. Some of the most popular non-surgical procedures include injectables, like BOTOX® Cosmetic and JUVÉDERM®, and laser resurfacing technology. Dr. Ali Sepehr, our board certified facial plastic surgeon, often utilizes a selection of minimally invasive techniques to achieve more comprehensive results. If you're bothered by common signs of aging but aren't yet ready for a surgical procedure, a customized treatment plan using these innovative products may be the right choice for you.
It's very common for patients to use more than one type of cosmetic injectable in a treatment plan. Each injectable formula offers unique benefits, and combining them can allow individuals to rejuvenate a wider array of concerns than a single approach. BOTOX® Cosmetic can address crow's feet and creases along the forehead and brow line. Dermal fillers like JUVÉDERM® and Restylane® can fill wrinkles and add volume where the natural process of aging has caused the temples, under-eye area, or cheeks to appear sunken.
Injectables offer many benefits, but laser skin resurfacing is often the better choice for enhancing skin quality. Fine lines, uneven tone and texture, sun damage, and other common issues can be minimized using the latest laser technology. Together, these distinct yet cooperative treatments can achieve a more youthful-looking outcome with results that appear very natural.
Want to learn more about how non-surgical treatment can help you achieve your goals? Talk to our team today for more information.