4 Tips for a Smooth Recovery After a Facelift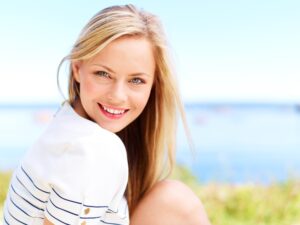 The idea of a prolonged, uncomfortable recovery period can give many men and women pause when considering a facelift. Fortunately, the modern facelift has undergone many evolutions since its inception and, nowadays, the results can not only be extremely natural-looking — the recovery process is often considered more tolerable than ever. 
Each person's recovery varies according to the unique details of their treatment plan, but there are a few key tips that can encourage a smooth and expedited healing period:
Daily Movement is Key
Plenty of rest is encouraged, but those who have undergone facelift surgery should also try to move around whenever possible during the first few days of recovery. Light ambulation — which may involve walking around the house, standing, or stretching — is an effective post-operative technique that can promote blood flow, prevent clots, and help accelerate the healing process. 
Ask for Help
You'll need to enlist a friend or loved one after your surgery to assist with meals, moving around, and general household responsibilities. This can be especially helpful for patients who have kids and need help with child supervision while they're resting after the facelift procedure. 
Don't Smoke, Drink, or Vape
Smoking, vaping, and alcohol can all interfere with proper blood flow after the procedure, so we highly encourage patients to abstain from these substances after surgery. On top of increasing the potential risk of complications, smoking can also contribute to premature facial aging and recreate the same concerns you sought to treat in the first place. 
Eat a Healthy, Balanced Diet
Sticking to a diet rich in vitamins, minerals, nutrients, and antioxidants can help reduce swelling after facelift surgery, so our team advises patients to stay hydrated as well as consume fruits, vegetables, and lean proteins during the healing period. 
Most of all, follow the aftercare instructions provided by your facial plastic surgeon to truly maximize your healing process. Dr. Sepehr will advise you on activity restrictions, incision care, ways to reduce swelling, and other important aspects of the facelift recovery period to help you return to your normal routine as fast as possible.  
Contact OC Facial Plastic Surgery to schedule a consultation or to speak with a friendly member of our team.