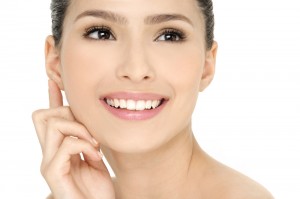 Patients seeking a nonsurgical volume enhancing treatment that can outlast typical injectable options have a new alternative that is a breakthrough in multiple ways. Traditionally, my patients opt for JUVÉDERM®, BOTOX® Cosmetic, Restylane®, or a combination of high-quality cosmetic injectables and dermal fillers to treat unwelcome signs of aging on the face. These popular methods continue to have proven benefits, but the introduction of JUVÉDERM VOLUMA™ XC provides an additional opportunity for patients to refresh and enhance their facial features, and it is designed to remain effective for up to two years.
JUVÉDERM VOLUMA™ XC is chiefly comprised of hyaluronic acid (HA), a naturally occurring substance produced by the skin, making it the only HA injectable filler FDA-approved for use in the mid-facial area, which includes the entire cheek region. Due to its thicker consistency, the JUVÉDERM VOLUMA™ XC gel is ideal for adding volume to areas where signs of sagging or hollowness have begun to show. There are several other benefits to using JUVÉDERM VOLUMA™ XC, including:
Quick procedure — treatment often takes less than an hour
Quick recovery — most patients can return to work the same day
Minimal discomfort — the injectable solution contains a local anesthetic
Immediate results are typical
Non-surgical and minimally invasive
Reversible effects
Results can often last up to two years
Ultimately, JUVÉDERM VOLUMA™ XC can be an excellent option for patients seeking to address volume deficiencies in the midface through non-surgical means.
– Dr. Ali Sepehr, Board Certified Facial Plastic Surgeon
Contact Our Office
If you want to learn more about the advantages of using JUVÉDERM VOLUMA™ XC, or if you would like to schedule a consultation with Dr. Sepehr, please contact us today.