How Can I Enhance the Appearance of My Lips?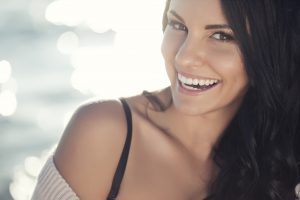 Full, soft lips have long been considered a sign of beauty, but not everyone has a plump pout naturally. Additionally, the normal process of aging can thin the lips, create wrinkles, and leave a less well-defined lip line. To help address these concerns, our extensively trained facial plastic surgeon offers non-surgical JUVÉDERM VOLBELLA®. FDA-approved to enhance lip volume and reduce the appearance of visible signs of aging around the mouth, VOLBELLA® is an innovative way to temporarily enhance the appearance of your lips.
From the same family of products as JUVÉDERM® and JUVÉDERM VOLUMA®, VOLBELLA® is made with hyaluronic acid, a substance that occurs organically in the body. Furthermore, the thin, smooth formula can achieve natural-looking results instantly, with little to no downtime. Most patients experience a little redness, bruising, and swelling at the injection sites, effects that often fade very quickly. VOLBELLA® is intended for individuals who are at least 21 years old, and it can last up to about one year, after which point retreatment will be necessary to maintain the benefits.
To learn more about this lip-enhancing cosmetic injectable, or to schedule a consultation with Dr. Ali Sepehr, please contact our office today.