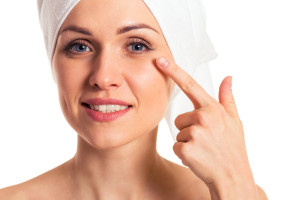 Many people think of eyelid surgery as primarily designed to enhance the appearance of the upper eyelids; however, lower blepharoplasty (eyelid surgery) can provide a number of benefits for the appropriate patient. Dr. Ali Sepehr, our board certified facial plastic surgeon, utilizes this technique to minimize many common signs of aging. In fact, a lot of individuals choose to have both upper and lower eyelid surgery for more comprehensive facial rejuvenation. Of course, your unique needs and goals will dictate the right approach for you.
Lower eyelid surgery can address a range of concerns around the eye area, including:
Under-eye bags (excess skin and fatty tissue)
Deep creases and wrinkles
Volume loss
Incorporating cosmetic injectables can further enhance your results by reducing the appearance of fine lines and restoring volume in the under-eye area (helping to treat dark circles). For more information about what lower eyelid surgery can accomplish, we encourage you to speak with our friendly and knowledgeable medical team.