Skin Care Products
The OC Center for Facial Plastic Surgery offers a variety of top-of-the-line skin care products that can revitalize your skin and reduce the appearance of sun damage, acne, and other blemishes. As an extensively trained facial plastic surgeon, Dr. Ali Sepehr can help you make your skin smoother and healthier with customized skin treatment plan designed just for you. The product lines we carry are medical-grade and are made to help you replenish healthy skin on a cellular level, improving tone, texture, and strength. With prescription-strength skin care products, you improve the look and feel of your skin and attain a healthy, youthful sheen.
Please contact The OC Center for Facial Plastic Surgery for more information on skin care products available at our practice.
>>DID YOU KNOW?
A medically-supervised skin care program gives patients access to products that are stronger and have more effective ingredients than are available over-the-counter.
Meet our Skin Care Specialist with over 15 years of experience
Sepehr Firm and Fade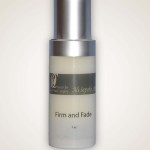 Photodamage and premature signs of age such as wrinkles and brown spots can be remarkably improved with Firm and Fade cream. This advanced skin care solution penetrates deep into the skin to provide a tighter and smoother texture. Firm and Fade also balances and evens skin tone while accelerating the growth of healthier skin layers. With Firm and Fade as part of your regular skin care regimen, you can help your skin to achieve a more youthful and radiant complexion.
SkinMedica®
SkinMedica®contains a number of restorative ingredients that have proven to renew the skin and reduce the signs of a number of common skin conditions. This advanced product line can diminish the appearance of fine lines, discoloration, and ages spots while working to enhance the skin's texture, elasticity, and tone.
SkinMedica® products can help regenerate healthy dermal layers using a patented mixture of collagen, skin growth factors, and antioxidants. Some of the SkinMedica® products available from Dr. Sepehr include: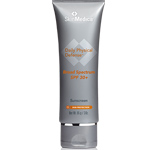 Daily Physical Defense™ SPF 30+ Sunscreen – this advanced sunscreen offers oil-free, fragrance-free, broad-spectrum defense against harmful ultraviolet rays (both UV-A and UV-B). It is a 100% mineral formulation, hypoallergenic, gentle for those with sensitive skin, and light enough to be applied under makeup.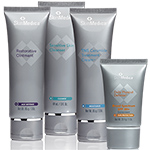 Post-Procedure System – many of SkinMedica®'s products can be beneficial for patients who are undergoing laser skin resurfacing or other skin rejuvenation treatments. The Post-Procedure System includes a number of creams that can help the healing process and even enhance the results of a cosmetic enhancement procedure.