BOTOX® Cosmetic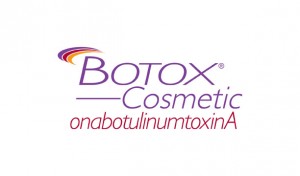 Minimally invasive options remain the most popular methods of facial rejuvenation in the United States, and BOTOX® Cosmetic is typically the most commonly requested and performed non-surgical cosmetic enhancement. Designed to reduce the appearance of fine to moderate lines and wrinkles, BOTOX® injections can help to develop smoother skin with natural-looking results. Additional benefits of this innovative treatment include fast-acting results that can last up to six months, little to no downtime, and the potential for improved effects with regular use. Rather than rely on nurse injectors, our skilled facial plastic surgeon, Dr. Ali Sepehr, personally administers BOTOX® Cosmetic and all cosmetic injections in our office to help ensure the highest level of patient care and safety. He will first examine the areas of concern and develop a customized treatment plan before performing the procedure. In most cases, the experience can be completed in as little as 15 minutes.
For more information about BOTOX® Cosmetic, or to schedule a consultation with Dr. Sepehr, please contact us today.
>>DID YOU KNOW?
BOTOX® Cosmetic has been the #1 most performed non-surgical procedure since becoming approved for cosmetic use in 2002.
Candidates for BOTOX® Cosmetic
There are a multitude of factors that can contribute to the natural process of aging, including environmental stressors, genetic predisposition, overactive facial muscles, and fatigue. These elements can result in the development of creases that may make you appear older than you actually are. BOTOX® Cosmetic can temporarily diminish the appearance of wrinkles along the forehead, between the eyebrows, and around the eyes for more youthful-looking skin. Candidates for BOTOX® injections will have the following indicators:
     Fine lines, wrinkles, and/or creases on the upper face
     A desire for minimally invasive facial rejuvenation with little to no downtime
     Good health and no allergies to the ingredients in BOTOX® Cosmetic
During your initial consultation, Dr. Sepehr will discuss your aesthetic goals and examine your anatomic needs to determine if BOTOX® Cosmetic can help you achieve your desired outcome. He will also perform all injections himself, to provide an exceptional experience from start to finish.
The Procedure
BOTOX® Cosmetic works by limiting the movement of the muscles that are responsible for making certain facial expressions. When these muscles become overactive, they can lead to increasingly deep wrinkles. Comprised of a form of the neurotoxin botulinum type-A, BOTOX® Cosmetic is designed to temporarily diminish muscle contraction frequency in the treated area. As a result, skin will usually appear smoother and lines less noticeable. When Dr. Sepehr performs the procedure, he will utilize an ultra-fine needle to deliver the solution into the areas of concern. If requested, he can also apply a local anesthetic to enhance your comfort if requested. Treatment typically takes about 15 minutes to complete, depending on your unique needs and aesthetic goals. The effects of BOTOX® Cosmetic should develop within a few days and full results are often visible in approximately one week.
BOTOX® Cosmetic typically lasts between three and six months; however, long-term use may extend the life of the benefits. To maintain the effects, you should receive regular follow-up treatment as recommended by Dr. Sepehr.
The Recovery
Many patients experience no downtime after receiving BOTOX® injections, and you should be able to return to normal activities immediately following the procedure. Some degree of redness, swelling, bruising, and tenderness around the injection sites is normal, and these effects should fade within a few days. You should consult your general practitioner before using BOTOX® Cosmetic if you have a history of neuromuscular disease or cardiovascular concerns.
If you have additional questions about BOTOX® Cosmetic, or if you would like to schedule a consultation with Dr. Sepehr, please contact our office today.