Dr. Ali Sepehr Answers Frequently Asked Questions About Facelift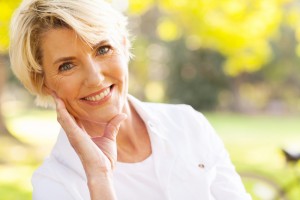 Medically referred to as rhytidectomy, facelift surgery can dramatically rejuvenate the appearance by reducing excess skin, smoothing wrinkles, and improving facial contour. There are many causes that may contribute to skin and muscle laxity, including environmental stressors, gravity, and hereditary traits, and there is no specific age range at which most patients begin considering a facelift. To help individuals researching this option, our experienced facial plastic surgeon Dr. Ali Sepehr discusses some of the most frequently asked questions about facelift, and he describes his singular technique that can create beautiful, natural-looking results.
If you have additional questions about facelift surgery or wish to schedule a consultation with Dr. Sepehr, please contact our office today.
Q: What are the different facelift techniques that surgeons generally use?
Dr. Sepehr: The sub-SMAS (superficial musculoaponeurotic system) lift typically yields the most significant, natural-looking, and longest-lasting results. During this procedure, the SMAS layer will be repositioned to a higher, more youthful region and excess skin will be trimmed. Other techniques include the deep plane lift and the skin lift, which also goes by other names (minilift, microlift, J lift, weekend lift, lunchtime lift, lifestyle lift, etc.).
Q: Where are the incisions placed?
Dr. Sepehr: In most cases, the incisions will be hidden under the chin and in and behind the ears, where they are closed with very fine sutures. I endeavor to make the scars as inconspicuous as possible.
Q: If I have a facelift, will I have the appearance of looking "pulled"?
Dr. Sepehr: If you choose a reputable, experienced facial plastic surgeon who focuses on facelifts, you typically will have very natural-looking results after the initial healing period. A qualified physician will answer all your questions and make you feel comfortable about your decision.
Q: Do you tighten the muscles during the facelift procedure?
Dr. Sepehr: Yes, we tighten the muscles during a facelift. This will occur when the SMAS layer, which includes connective tissue, fat, and muscle, is lifted, repositioned, and redraped.
Q: How long will facelift results last?
Dr. Sepehr: Results can last about ten years before you may need a little "tuck-up" procedure, though individual experience will vary, and a number of factors can influence this estimate. To help optimize effects, it's important to carefully follow all pre and post-operative instructions.
Q: Will a facelift get rid of all my wrinkles?
Dr. Sepehr: Some creases may require additional procedures. Wrinkles around the mouth, commonly called smokers lines, will need other treatments like laser skin resurfacing, BOTOX® Cosmetic, or fillers (such as JUVEDÉRM® and Restylane®). During the initial consultation, I will discuss potential additional treatments that can best achieve your cosmetic goals.
Q: What is the numbness that is associated with a facelift procedure?
Dr. Sepehr: In my experience, patients report that the area around the ears can be numb, but this effect usually completely resolves over time.
Q: What should I expect during the recovery process?
Dr. Sepehr: During the recovery process you can expect some bruising, swelling, tightness, and some dry blood along the incisions. Some mild discomfort is also normal but can be controlled with medication. Though swelling will not fully subside for about six weeks, after approximately two to three weeks others typically will not be able to notice that you've undergone a surgical procedure. Some patients also report some mild tingling as sensation returns to the face.
Q: When will I see the final results?
Dr. Sepehr: One of our nurses who has had this done in the past said something that is so true. She said you should not critically look at your face for six months after a facelift, because things are settling into place for six months. In some cases, results may take up to a year.
Contact Us
For more information about facelift surgery, or if you wish to schedule a consultation with Dr. Sepehr, please contact us today.